We all enjoy being told that we were good at something. Whether that is a compliment from a person we cherish, a family member, a friend, or someone else, compliments keep us going, especially when we back them up with confidence which comes from doing a good job.
Well, fitness trackers serve a similar purpose, telling us how many steps or rather, kilometers we walked on a given day, giving us statistics which should help us feel more satisfied with ourselves. Well, to be told these nice things, one must first obtain a fitness tracker. Here are the best ones for everyday use.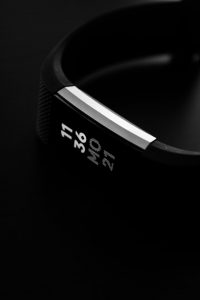 Fitbit Luxe
There is nothing like a stylish smartwatch, right? Well, for those who want to track their fitness levels and also look great while doing it, the Fitbit Luxe is the right smart tracker for you. It has a gold-colored chain which looks rather fetching. With onboard heart monitoring and fitness tracking, it should be good enough for everyday use, particularly because you can blend it into a nice outfit. It does not have onboard GPS, so bear that in mind if you wanted advanced options.

Amazfit Bip
This is one of those watches which comes packed with features for a price that will not puncture your wallet and go straight for the kidneys. It comes equipped with GPS and VO2 Max tracking, as well as sleep tracking. You can use it independently of your phone, which helps minimize the bulk you would otherwise carry when going on a run. It is a perfect fitness watch for pure fitness. It also works great as an everyday watch.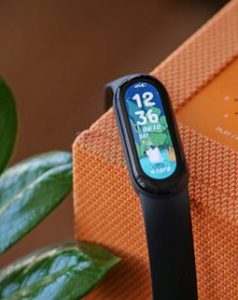 Xiaomi Mi Smart Band 6
This is a great everyday fitness tracker if you enjoy having to track on all the time. It works well with the phone's GPS but that means that it has none of its own. It is very cheap, particularly compared to other smart trackers, but it is also packed with features you would not expect at this price point. Given the number, Xiaomi had many more entries in this series, all of which were very good. It just happens that the last one is also the best.

Garmin Vivosport
While more expensive than just about any other watch on the list, it is also the best when it comes to tracking heart rate as well as using GPS. It also lasts for 7 days on a single charge, which is great for a watch that is used almost daily, with GPS at that. Garmin is known for its outdoor smart equipment, so it comes as no surprise that the Vivosport is a great entry for those with a more athletic nature.

Huawei Band 3 Pro
Huawei is known for a few things, not working with US companies due to a ban, as well as making amazing mobile phones and smart trackers. The Band 3 Pro has everything you want in a smartwatch, minus the price. It is an amazing addition to both the runners and the casual smart enthusiasts alike.

Consider these fitness trackers for your everyday use, sporty or casual.