BUSINESS
How Can Crowdfunding Help Bring Your Ideas to Life?
Realizing a full potential of your ideas and making them into reality was difficult once upon a time as people often struggled to reach enough followers who would be interested in those ideas. The Age of the Internet made this problem go away up to a certain degree, and we are now able to connect with like-minded people all over the world.

Ideas need to be supported with money in order to be released, and huge companies are often difficult to reach. Therefore, instead of reaching one company to fund $1 million, you can reach a million people who would donate $1 and make your idea come to life.
How Crowdfunding Works?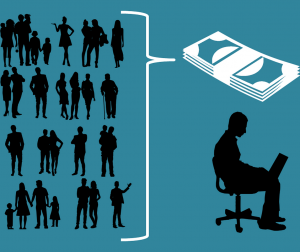 The idea of crowdfunding is a simple one, and all it takes is for you to come up with a good way to pitch it to the people on the web.

It also takes a bit of marketing to promote the idea. Although there are a few people who are in a search of ideas to fund, most of them do not engage in such behavior. It means that you need to gain their attention and keep it long enough so that they can get an insight into what you want to create and why you need their money.

If you don't have that much experience creating websites, making ads on social media, or managing e-wallets, you don't have to worry as there are platforms which specialize in crowdfunding and can help you achieve your goals.

There are actually a couple of great sites which you can use to present the idea, promote it, and collect the money. Let's take a look.
Best Crowdfunding Sites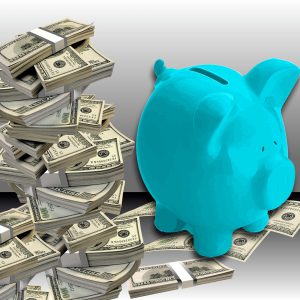 The platforms presented in this article revolutionized the way we collect money to fund our ideas.
Kickstarter — the most significant online crowdfunding platform that has managed to fund more than 140,000 projects and collected almost four billion dollars
Indiegogo — although not as big as Kickstarter, Indiegogo saw a billion dollars being collected for more than 600,000 projects
Patreon — Patreon is a bit different type of crowdfunding as it allows paid memberships for ongoing engagement and it is used by various YouTube stars, influencers, bloggers, and more
Crowd Supply — it may be smaller than Kickstarter, but it definitely has enormous potential as 70% of the projects were successfully funded, which is twice more successful than Kickstarter
ICO
ICO stands for the Initial Coin Offering, and it is the latest way of collecting funds. ICOs are blockchain-based and involve buying tokens instead of just supporting the project by giving money. Tokens are a type of cryptocurrency which will be used on the platform of the project or the idea once it comes to life.